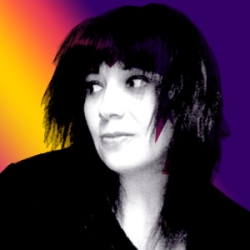 Aynne Valencia
Lecturer Faculty
Phone: (415) 338-2211
Email: avalencia7@sfsu.edu
Location: Zoom
Office Hours:
Mon:
5:15 p.m. - 6:00 p.m.
Aynne Valencia is a digital product design leader. Her background features a blend of experience design, product design, service design, and more experimental work in designing experiences and events for social interaction. The throughline of her career has been using technology as a medium to explore how we might interact more meaningfully with each other. 
She is particularly interested in experimental, natural user interfaces and tactile and experiential emotive experiences beyond screen-based interaction.
Her career spans Microsoft, AKQA, Cisco Flip, Fjord, R/GA, and most recently as Director of Design for the City and County of San Francisco Digital Services, where she designed the CityTestSF Covid Testing sites and design efforts in the city's response to the pandemic. She has led teams to breakthrough, award-winning cross-platform experiences and campaigns for clients such as Microsoft, Nike, McDonald's, University of Phoenix, Food for the Hungry, Intuit, JCP, Citibank, and Visa.
She is constantly creating and co-authored Designing Interfaces 3rd Edition, published by O'Reilly in 2020.