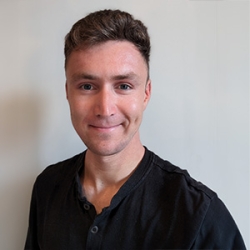 Ben Corwin
Lecturer Faculty
Phone: (415) 338-2211
Email: bcorwin@mail.sfsu.edu
Location: Zoom, by appointment
Ben Corwin has a background in engineering and fine art, earning a B.S. in Mechanical Engineering and a
minor in Fine Art at Carnegie Mellon University. After working professionally as an engineer in both
aerospace and in manufacturing, he went San Francisco State University to incorporate both art and
engineering in a M.A. in Industrial Design. For his M.A. he looked at how community and connections
can be built through the act of making.