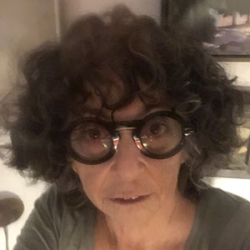 Mimi Sheiner
Lecturer Faculty
Phone: (415) 338-2211
Email: msheiner@sfsu.edu
Location: Zoom
Office Hours:
Tue:
3:45 pm - 4:15 pm
in Creative Arts bldg 154
Thu:
3:45 pm - 4:15 pm
via Zoom or by appointment
Mimi Sheiner teaches Design at SF State, and Fine Art at the University of San Francisco. Her work has appeared at the Pasadena Design Center and the De Young Museum. She holds an M.A. in Art from Lone Mountain College and attended the College of Architecture at Cornell University. Her research interests include perception in art.