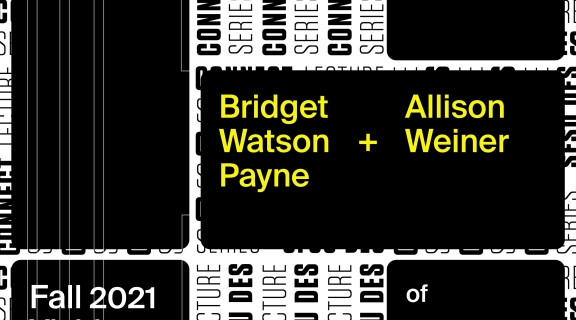 Fall 2021 Connect Lecture Series: Chronicle Books Designer Allison Weiner and Editorial Director Bridget Watson Payne
Tuesday, September 07, 2021
Event Time
12:00 p.m. - 02:00 p.m. PT
Overview
Join the SF State School of Design for the kickoff of our Fall 2021 Connect Lecture Series: Pathways to Publishing with Chronicle Books.
Chronicle Books Designer Allison Weiner and Editorial Director Bridget Watson Payne discuss careers in book publishing, authorship for visual creatives, and so much more. We'll demystify the publishing process, answer your questions about what it means to work in publishing, and offer behind-the-scenes peeks at the creative process at Chronicle Books, a leading independent book publisher based in San Francisco for over 50 years.
Allison Weiner is a graphic designer and beachcomber living in San Francisco. She's designed over 100 books and products in her 10+ years at Chronicle Books.
Bridget Watson Payne is an author, artist, and book editor with nearly 20 years of experience at Chronicle Books. She's helped hundreds of authors make their book ideas a beautiful reality.