Contact Information
Director: Mari Hulick
Email: mh@sfsu.edu
Office Hours:
Monday–Friday 8:30 a.m.–Noon and 1–4:30 p.m.
Phone: (415) 338-2211
Email: design@sfsu.edu
Address:
San Francisco State University
College of Liberal & Creative Arts
1600 Holloway Avenue
Fine Arts Building, Room 121
San Francisco, CA 94132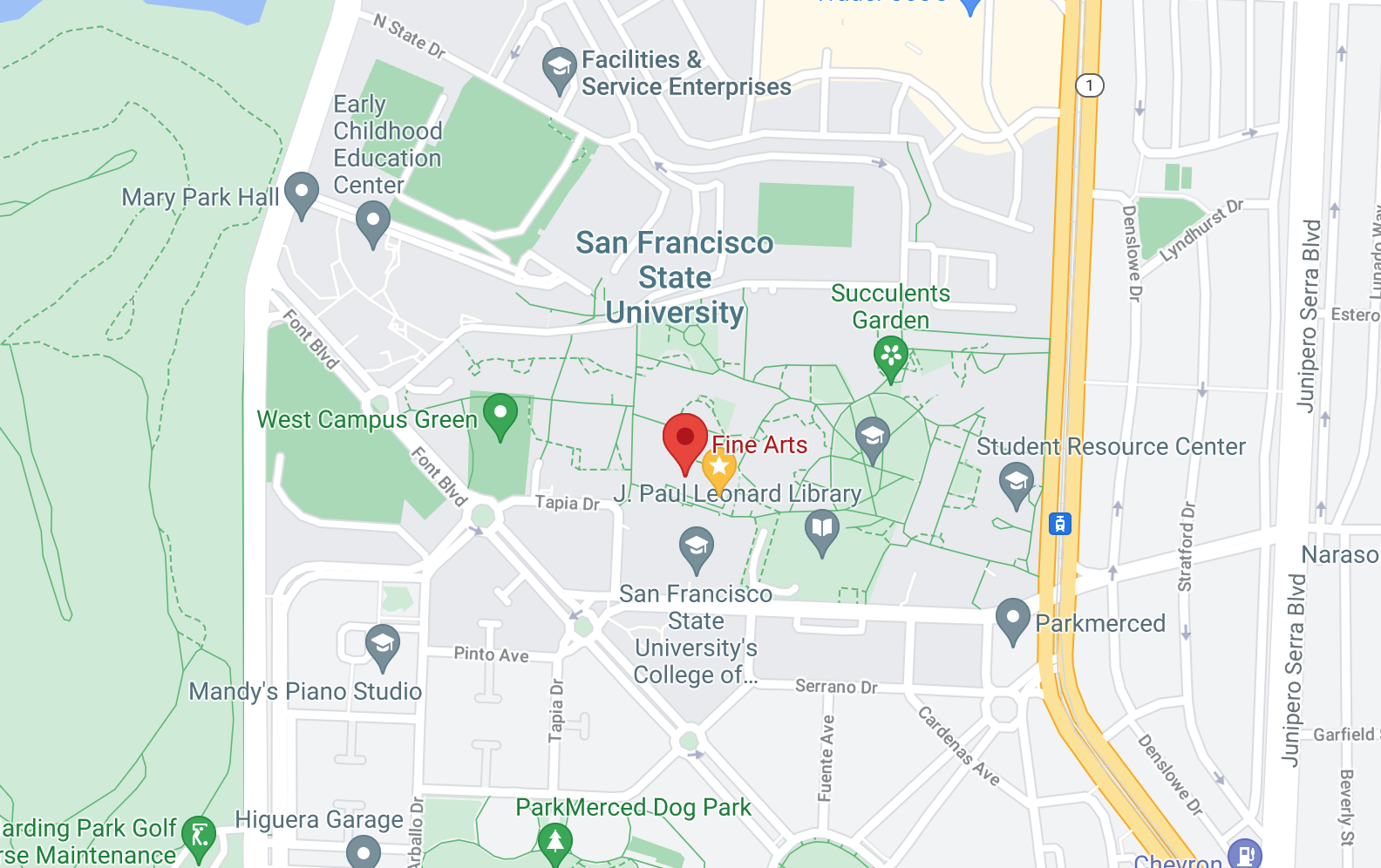 Transportation and Parking
San Francisco State University is readily accessible by public transportation from all parts of the Bay Area.
For general information, please visit the SF State Parking and Transportation website.