The School of Design and Return to Campus, Fall 2021
The entire SFSU campus is preparing for a modified return to campus in Fall 2021. The School of Design is offering about 50% of our classes with some in-person meeting times on campus. See the Fall 21 schedule for individual class meeting times and arrangements. We will be updating this information through the summer. Note: all of our Summer 21 classes are meeting online.
If you need assistance, please contact design@sfsu.edu. The office itself is closed. Check back here to see an updated schedule after June 15
Our shops are currently closed. Please check back here to see an updated schedule for Fall. You can also contactd design@sfsu.edu with any questions about the shops.
Welcome to the School of Design at San Francisco State University!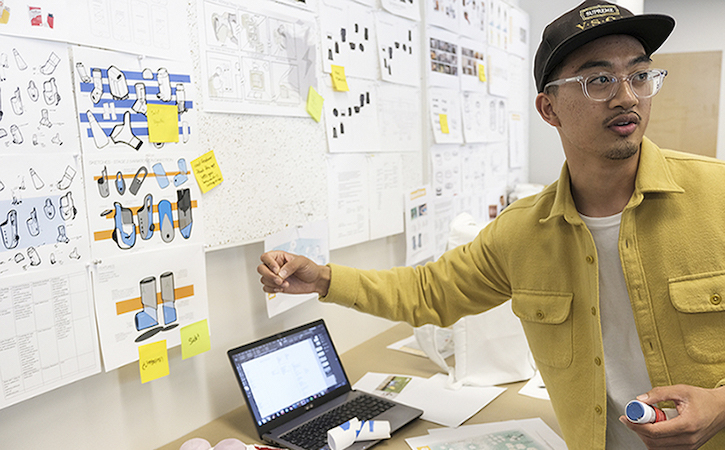 The School of Design serves a diverse body of students in the areas of Product Design and Visual Communication Design at both the undergraduate and graduate levels. Our curriculum emphasize design process as a means of problem solving, and our classes help students to build the technical, conceptual, critical and collaborative skills required in design professions.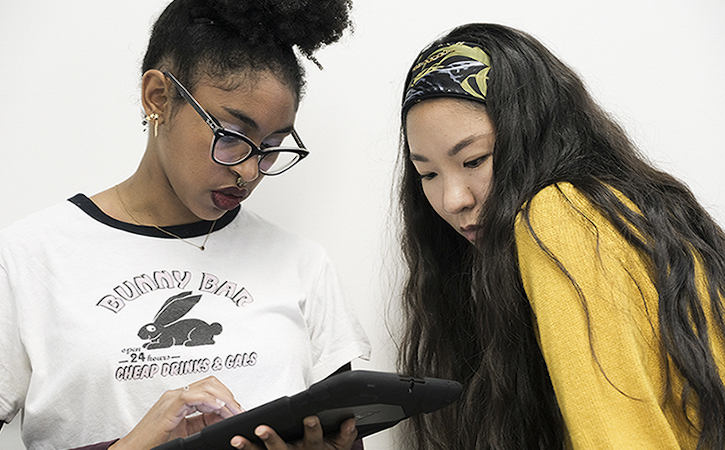 The School of Design has lifted Impaction. We are currently accepting applications for our Fall 2020 Cohort now! Contact The School of Design with any questions.
School of Design Core Learning Outcomes
Process
Students are able to apply a structured design process to a variety of problems of different scope and complexity. 
Contextual design
Students understand how design is shaped by its contexts: community, social issues, culture, accessibility, environment, technology, etc.
Design Literacy
Students have an understanding of visual literacy, design history, design professions, and adjacent topics.
Critical Thinking, Research and Writing
Students are able to apply critical thinking, research and writing to the design problem at various stages.
Skills
Students have experience with and skills in the tools and technologies relevant to the design professions.
Creative Problem Solving
Students can flexibly apply a variety of creative strategies to develop innovative solutions to design problems.
Professional Preparedness
Students are familiar with the professional practices common to design: presentation, documentation, project management, etc.
Collaboration
Collaborative learning approaches are encouraged, both within and beyond the classroom. This may include collaborations with external partners such as community organizations and/or industry partners.