DESIGNSPACE at San Francisco State University informs and educates the campus community, the design community, and the general public in the diversity of practices and issues of design in its past, its present, and looking to the future through exhibitions and events. DESIGNSPACE functions as a collaborative teaching and learning workspace for students, faculty, and internal and external partners and as a public forum, inviting deeper engagement in design, its practices and discourses.
Past Exhibits and Events
Visualizing Social Change: Prints and Printmaking Past and Present - Exhibition and Print Studio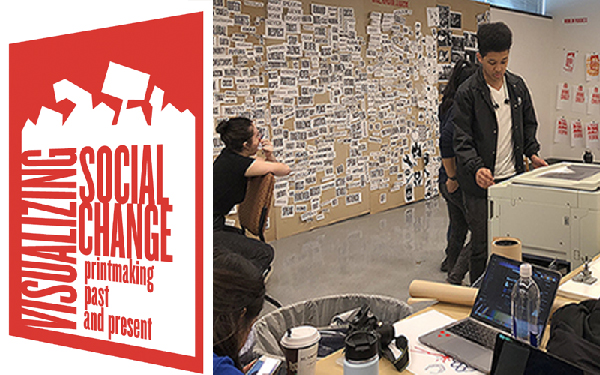 The SF State College Strike, also referred to as the Third World Strike, gripped the school and was a focus of national attention from November 1968 to March 1969. The student-led protest challenged the neglect of indigenous peoples and people of color within the curriculum and programs and spearheaded a countrywide movement for more equitable access to and diversity in higher education. The strike resulted in positive changes that still shape SF State's mission to be an institution that promotes and protects diversity and helps students become proactive and ethical participants in our American democracy. 
The exhibition shows historical works from the Strike as well as contemporary artistic responses revealing that social change is ongoing. As part of the response, the back half of the gallery is transformed into a print studio where students in the Schools of Art and Design will create posters addressing social issues of our time with completed works hung on the walls and facing out of the gallery windows. 
Martin Venezky, in conversation with Andy Mattern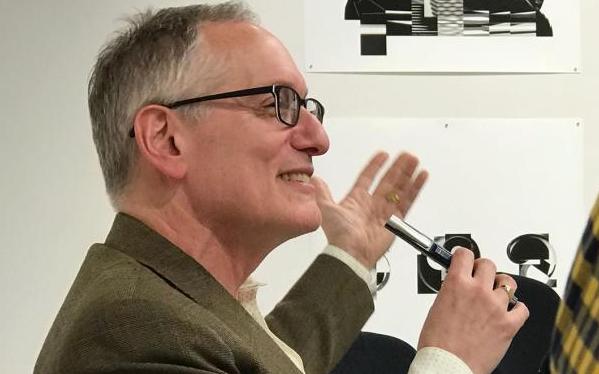 Designer and photographer Martin Venezky presents and discusses his work with Andy Mattern, assistant professor of photography and digital media at Oklahoma State University, Stillwater. Conversation moderated by Jon Sueda. This event serves as the closing event for the DesignSpace exhibition Martin Venezky: What I Know About Photography.