Assistant Professor Sosa-Tzec Introduces Theoretical Framework About Design Delight in Book Chapter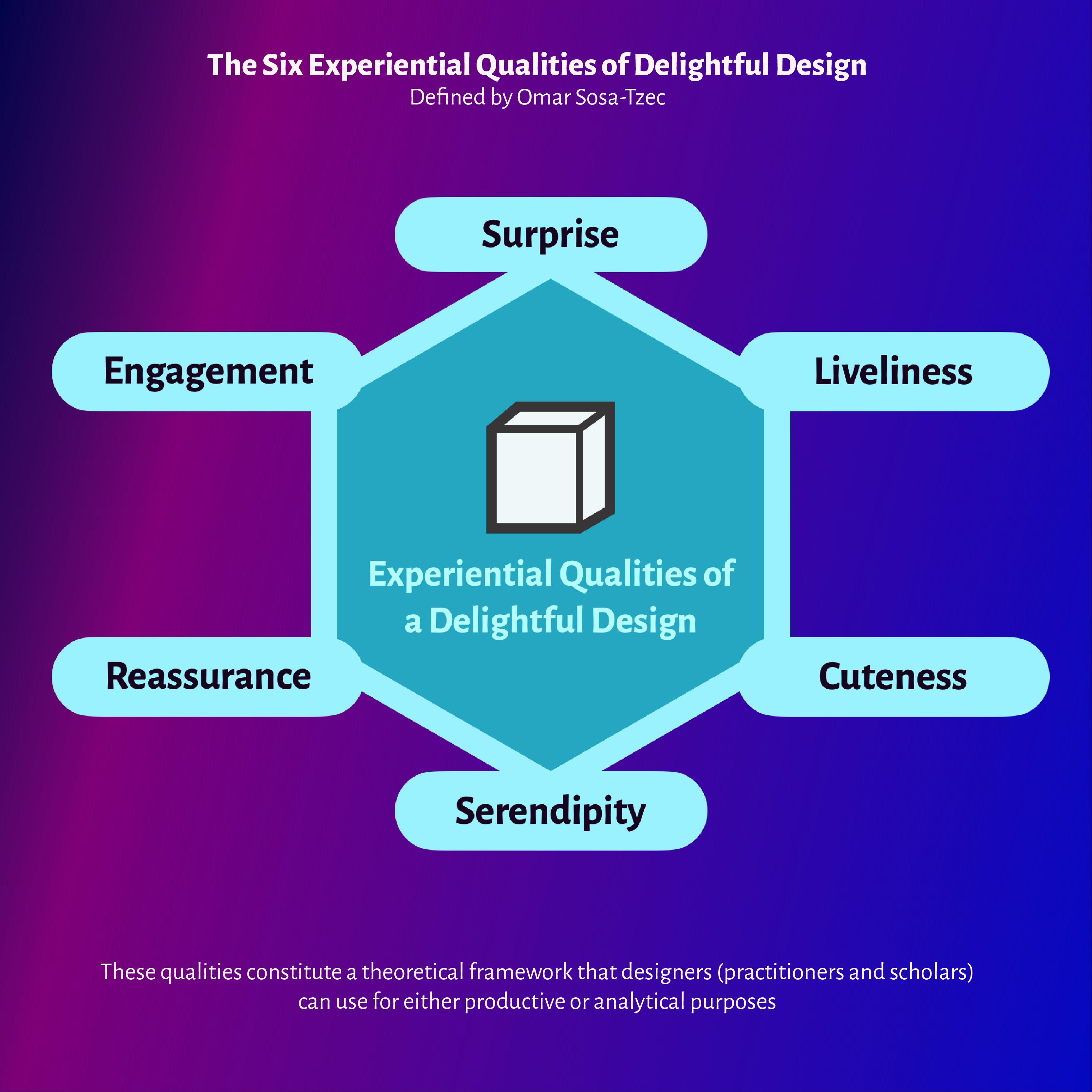 The e-book Developments in Design Research and Practice comprises a selection of the best paper from the 10th International Design Conference Senses and Sensibility 2019: Lost in (G)localization. The book includes a section of chapters focused on design for interaction, where Assistant Professor Omar Sosa-Tzec contributed with the chapter "Design Delight: An Experiential Quality Framework." In this chapter, Prof. Sosa-Tzec identifies six experiential qualities of delightful design: engagement, surprise, liveliness, cuteness, serendipity, and reassurance. These qualities constitute a theoretical framework that both design practitioners and scholars can use in their work, whether for productive or analytical purposes. Prof. Sosa-Tzec argues that designers should take delight seriously as it becomes an element by which designs alter the user's perceptions and behaviors. Prof. Sosa-Tzec calls for thoughtful and ethical use of these experiential qualities, expecting designers to use them to help users live happy and flourishing lives.
Abstract
Delight is a powerful emotion that can alter the perception of a product and its experience of use. Nevertheless, operationalizing delight for design practice and research is a complicated task. Derived from years of design analysis, design delight is presented as a combination of engagement, surprise, liveliness, cuteness, serendipity, and reassurance. The theoretical underpinnings, key aspects, and the six qualities of design delight are discussed. This framework posits that delight is a persuasive element of the user experience and that delightful products work as multimodal arguments that argue by experience. Consequently, design delight urges designers to be ethical when it comes to creating such products and to consider how these products can help users live a happy and flourishing life.