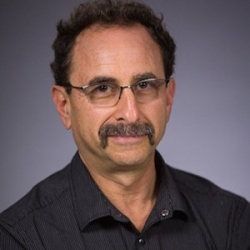 Email: mlinder@sfsu.edu
Location: Fine Arts Building
Martin Linder is a designer, educator, and community actionist.
As a Tenured Full Professor at San Francisco State University's School of Design, Martin created three institutes. The Industrial Design Outreach Organization educates underserved public school teenagers in creative thinking, the Threat Resolution Optimization Institute provides research and design to governmental agencies and the Furniture Institute of Technology and Sustainability partners students with industry.
A contributor to university faculty governance Martin held positions on the California State University Academic State Senate, CSU Fiscal and Government Committee, SF State Senate Executive Committee, SF State Budget Committee, and five university executive search committees.
Martin received numinous awards for his teaching and community service. They include the Jefferson Award, a national award honoring public service, the Core 77 International Education Notable Award, the SF State Outstanding Community Service Award, and the SF State Sarlo Excellence in Teaching Faculty Award, which is given to a professor who provides "extraordinary, meaningful, and lasting contributions to teaching". SF State recently honored Martin with the establishment of a SF State Endowed Scholarship in his name.
His firm MSL Design develops advanced transportation security systems and innovative health care products. These internationally impactful works have received recognition including the Industrial Design Excellence Award and Nightingale Health Care Innovation Awards.
Martin's public speaking includes conferences on Social Innovation, Mental Health Hospital Design, Teaching for Creativity, and Human Machine Industrial and Interface Design.
Martin received a MFA from the Cranbrook Academy of Art and a B.F.A. from the Philadelphia College of Art.