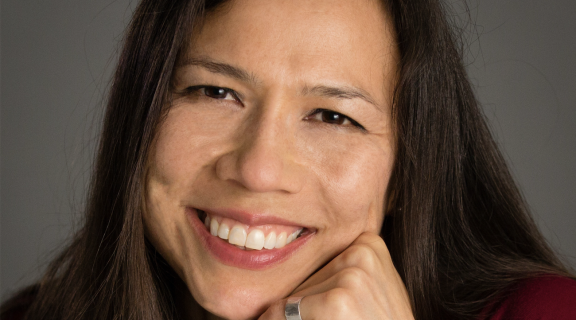 Panel Discussion: R. Buckminster Fuller's Creative Connections
Thursday, October 14
Event Time
04:00 p.m. - 05:30 p.m.
Contact Email
design@sfsu.edu
Overview
Professor Chu will be one of the moderators on the Standford Libraries' panel on creative connections between R. Buckminster Fuller and his contemporaries. This panel is to celbrate teh opening of the exhibition Procession: R. Buckminster Fuller's Creative Connections.
Schedule:
Thursday, October 14, 2021
4:00 - 5:30 pm PT (Pacific Time): Panel Discussion: R. Buckminster Fuller's Creative Connections followed by Q&A
This event is free and open to the public. Registration is required; please register here.
Panelists
Eva Diaz is Associate Professor of Contemporary Art History at Pratt. Her teaching and scholarship are informed by historical and contemporary interdisciplinary collaborations between artists and other cultural producers. She has written extensively on Black Mountain College and R. Buckminster Fuller.
Dakin Hart is Senior Curator at The Noguchi Museum in Long Island City, New York. He has extensive experience in both nonprofit arts administration and curatorial work, having worked with or for the Fine Arts Museum of San Francisco, the Montalvo Arts Center, the Nasher Sculpture Center, and Gagosian Gallery among others.
Daniel López-Pérez is an Associate Professor of Architecture and a founding faculty member of the Architecture Program at the University of San Diego. In addition to other honors, López-Pérez was awarded a Barr Ferree Foundation Publication Grant from Princeton University to author R. Buckminster Fuller, Pattern-Thinking (Lars Müller Publishers, 2020). It provides a major contextual reassessment of Fuller's legacy by investigating his unique design process and redefines our understanding of the relationships between geometry, structure, language, and intellectual property.
Fred Turner is Harry and Norman Chandler Professor of Communication at Stanford University and Professor by courtesy appointment in the Departments of History and Art & Art History. An award-winning author and former journalist, his research and writing explore media, technology, and American cultural history.
Moderators
Hsiao-Yun Chu is a Professor of Design at San Francisco State University and former Assistant Curator of the R. Buckminster Fuller Collection at Stanford University Libraries. Her research work investigates the role and meaning of nature in Fuller's work, among other topics. She was the guest curator for the current exhibition on Precession.
Robert G. Trujillo is Associate University Librarian and Director of Special Collections at Stanford University Libraries. Among many other accomplishments, he championed the acquisition of the R. Buckminster Fuller Collection, the Ruth Asawa Collection, the Herbert Matter Collection, and the World Game Collection, all of which are featured in the current exhibition.