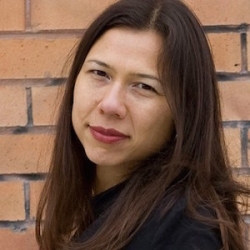 Graduate Studies Coordinator, Study Abroad Coordinator
Phone: (415) 338-2430
Email: hychu@sfsu.edu
Location: Zoom
Hsiao-Yun Chu is an accomplished design educator, author, and design historian. Her teaching encompasses user-based research methods, an emphasis on the design process, an orientation towards applied and experiential learning, a love of research and history, and an interest in cultural aspects of design. Chu is the author of two books on R. Buckminster Fuller (Stanford Press, Ivorypress) and many articles on design. She holds a bachelor's degree from Harvard and a master's from Stanford University.
Product Design
I have a master's degree in Product Design from Stanford University and approximately eight years of university-level teaching experience in this field. I have worked on collaborative projects with Phillips, Hitachi, Stanford University's Rapid Prototyping Lab, Audi, Cardica, and the Institutes of Aging involving different aspects of product design research and development.
Graduate Coordinator
I am the graduate coordinator for our school. I advise all students on choosing courses, liaise with the school and university Graduate Studies division, help students to define their master's thesis projects, and overall student support. I also recruit new students, review applications, and advise incoming students to our school.
Design History
I have authored numerous articles and books on Design History, especially on R. Buckminster Fuller. My book publications include New Views on R. Buckminster Fuller (Stanford University Press) and Dymaxion Car: Buckminster Fuller (Ivorypress).
Research and Writing for Design
I have extensive experience writing and researching design-related areas and themes. I am currently an assistant editor at the International Journal of Design, a peer-reviewed journal of design. More information at ijdesign.org.
Packaging Design
I have professional experience working for a small sustainable packaging design firm called Parapluie Designs. I have also taught DAI 475 Packaging Design for several semesters here in the School of Design as well as teaching Packaging Design at the Art Institutes of San Francisco (AI).
Product design, History, User-centered design, Sustainable design, Social design