Asst. Professor Fernando Carvalho Receives Funding Grant to Develop Course Combining Digital Tools with Traditional Building Techniques
The SF State professor is one of 51 academics from across the country who were awarded grants up to $2,000 to experiment with digital pedagogies and drive social change in their local communities.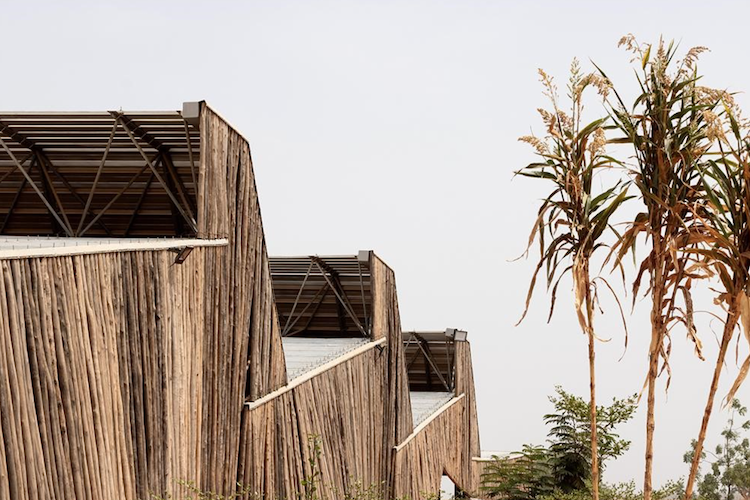 San Francisco, CA, July 19, 2022 -- San Francisco State University Assistant Professor Fernando Carvalho has been named one of fifty-one educators to receive funding from a new grant program launched by online learning platform Course Hero, designed to support a wide range of faculty submitted "dream projects."  
"The creativity and aspirations of the hundreds of faculty who submitted were inspiring, and the makeup of the applicant pool truly reflected the breadth and diversity of faculty across disciplines, institutions and passions," said Sean Michael Morris, VP of Academics at Course Hero. "We were especially impressed by the focus on experimentation with new and emergent pedagogies. At the start of the pandemic, digital learning approaches were deemed a short-term solution, but a growing number of faculty now use them as an integral piece of the puzzle." 
Carvalho's "dream project" is a course to be based on and inspired by the works of Diébédo Francis Kéré, the 2022 Pritzker Architecture Prize Winner, particularly his extensive work on educational environments. Students will research and learn from Kéré's projects to then work on two major assignments: designing classroom furniture for different age groups and educational purposes; and creating a vertical garden structure for a middle school setting. 
"A focus will be placed on the use of natural materials with particular attention to socioenvironmental sustainability, and the application of digital tools in combination with traditional building techniques," according to Carvalho.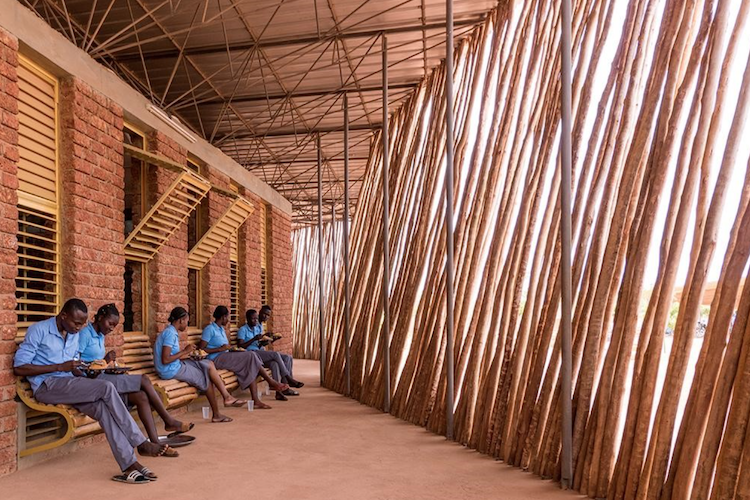 The students' projects will be presented using scale models and working prototypes, as well as hand sketches and digital renders. 
Selected through a blind review process by a team of Course Hero staff who were, themselves, former educators, awardees were selected from a pool of 374 faculty projects submitted for the Fall 2022 term.  
"This project is such an exciting opportunity for our students. In addition to learning about Diébédo Francis Kéré's work and approach to design, the Industrial Design students will be working with our Visual Communication Design students to create an exhibition of the work in our DesignSpace," said Mari Hulik, Director of the School of Design at SF State. "We are building bridges and collaborative efforts among the students in our department and across the campus. This is only the beginning." 
Grant recipients will be recognized at Course Hero's fifth annual educator summit, which will take place virtually, July 28-29, 2022. Over 5,000 educators, researchers, and instructional designers will convene around this year's theme, "Learning Together, Teaching Together," to discuss the latest in learning and pedagogy. Speakers at this year's summit include Paul Quinn College President Michael Sorrell, and award-winning faculty like Dr. Gaye Theresa Johnson --professor of African American Studies and Chicana and Chicano Studies at the University of California, Los Angeles -- and Dr. Michelle Miller, author of Minds Online: Teaching Effectively with Technology (Harvard University Press, 2014). 
Related: