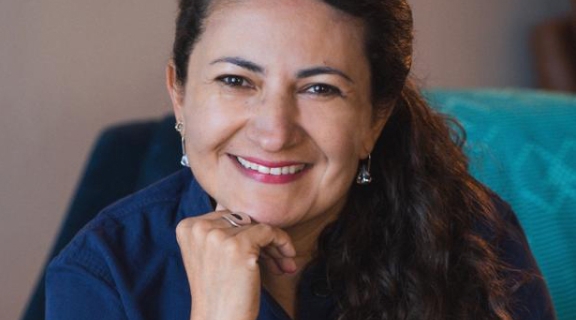 Guest Speaker: Ximena Rozo, Industrial Designer, USA / Colombia
Tuesday, October 19
Event Time
02:30 p.m. - 03:00 p.m.
Contact Email
nataliaporter@sfsu.edu
Overview
Ximena Rozo's work spans a broad spectrum, from designing hardware and architectural details of the Boeing 787 passenger cabin to the development of a sustainable enterprise for the advancement of the handicraft sector in Colombia to User Experience / User Interface Design. Ximena has experience in R&D with 15 U.S. patents in aircraft design. As the founder of Ximena Rozo Design, a studio focused on Product Design, Research, and Strategy, she centers her attention on product development, where textiles become objects and handicrafts evolve into contemporary artifacts. Ximena is currently working as a Digital Design Consultant on User Experience / User Interface and digital transformation for Aflac in COLUMBUS, Georgia.
Ximena earned a Master of Industrial Design from Pratt Institute(2002), a Bachelor of Arts in Textile Design (1996) from Universidad de Los Andes with a minor in Political Sciences, in Colombia. She completed a Certificate Program in Design Firm Leadership and Management (2007), a certificate in Business Administration and Entrepreneurship from Georgetown University(2015), and recently completed a Certificate in Design Thinking from MIT (Sept. 2021). Her designs have been showcased in the U.S, Colombia, Japan, Italy, and the Netherlands.
Details of this talk
To virtually RSVP and request the passcode to access the  zoom meeting, email Natalia Porter (nataliaporter@sfsu.edu), hostess of this event
E-mail: nataliaporter@sfsu.edu