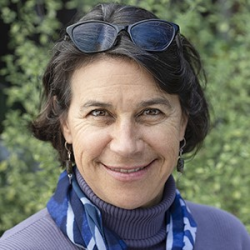 Josie Iselin
Lecturer Faculty
Phone: (415) 338-2211
Email: josieiselin@sfsu.edu
Location: Zoom
Office Hours:
Tue:
7:00 p.m. - 8:30 p.m.
via Zoom and On weeks when we are in class 5p.m.-6p.m. in-person Fine Arts room 119
Josie Iselin is a photographer, writer, and book designer with nine books to her credit. She has published with Abrams Books, Chronicle Books, and Heyday Books as well as created custom books on commission. There are always new and fun projects happening in her studio, Loving Blind Productions. She has a B.A. in visual and environmental studies from Harvard and got her M.F.A. in the photography department at SF State. She is passionate about broadening recognition for under-recognized organisms of our ocean world by combining art and science.