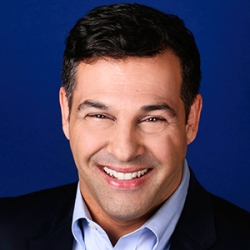 Michael Annetta
Lecturer Faculty
Phone: (415) 338-2211
Email: ma@sfsu.edu
Location: Zoom
Office Hours:
Thu:
7:00 p.m. - 8:30 p.m.
Michael Annetta is an experience designer and producer based in Los Angeles. He has worked with, among others, Sony Pictures, MatterVR, Flying Mollusk, WEVR, and Walt Disney Imagineering. He has presented on games, transmedia, and virtual reality at PAX Prime, San Diego Comic-Con, Storyworld, NAMLE (National Association for Media Literacy Education), VR Long Beach, and Bent-Con.
Michael holds an MFA from USC's Interactive Media & Games Division (where he was the first-ever recipient of the USC Lambda LGBT Alumni Association's NOGLSTP (National Organization of Gay and Lesbian Scientists and Technical Professionals) Scholarship in Innovation). He has taught game design and production in that department as an adjunct professor. Michael also teaches as an adjunct at Woodbury University in Burbank.
Michael shifted into games after a long and diverse career as a performer, singer, director, and producer for stage and film. He has worked extensively in New York City, Chicago, and Los Angeles. When prompted, he can (and will) still perform a Shakespearean monologue or 16 bars of a ballad and uptempo.