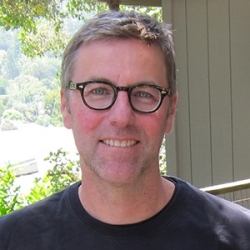 Andrew Loesel
Lecturer Faculty
Phone: (415) 338-2211
Email: amloesel@sfsu.edu
Location: Zoom
Office Hours:
Wed:
10:00 a.m. - 11:00 a.m.
by appointment and held online via Zoom
Andrew Martin Loesel has been focused on brand strategy and design for over 20 years. He worked at design studios in New York City and San Francisco before moving to the client side and joining the brand team at Autodesk, where he served as Creative Director. He has also led a brand consultancy with clients across the fields of renewable energy, technology, and wine. Andrew had been teaching design, branding and typography at Bay Area Schools (Academy of Art, FIDM, Hult Business School) for nine years. He holds a BA in English and French from U.C. Berkeley and a MS in Communication Design from Pratt Institute.