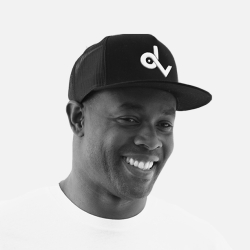 Durojaiye Salaam
Lecturer Faculty
Phone: (415) 338-2211
Email: dsalaam@sfsu.edu
Location: Zoom
Office Hours:
Thu:
5:15 p.m. - 6:15 p.m.
Durojaiye (D-rah-jay) is a Bay Area native bringing multi-industry experience to product design and an Educator. He began his career consulting in visual design. He shifted to Digital Product Design, where he's led end-to-end design in Fintech and currently helping redesign the future of Mobile Learning at a cloud-based SASS company. Durojaiye has taught User Experience, Interaction Design, and Visual Design at Rocky Mountain College of Art and Design in Colorado online and has mentored students and junior designers.
Durojaiye holds a B.S. in Visual Communications from S.F. State. When designing, he aims to create intuitive, inclusive, and accessible experiences. His interests include cognitive science, dabbling in design systems, music production, and recording. He advocates expanding the design canon to include historical and current BIPOC designers and authors in education.