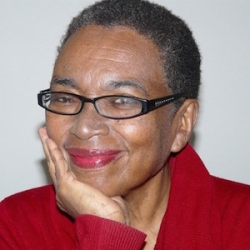 Julia Ayana Aïrakan-Mance
Lecturer Faculty
Phone: (415) 338-2211
Email: airakan@sfsu.edu
Location: Zoom
Office Hours:
Wed:
12:00 p.m. - 1:30 p.m.
Thu:
12:00 p.m. - 1:30 p.m.
I hold a Master of Arts in Design from San Francisco State University and am an award-winning graphic designer and educator. I am the owner and creative director of design : speak, a design consultancy, that focuses on providing user experience, interactive and print design services for non-profits, women-owned, and small businesses. I have been published in Print Magazine and the Design for All Institute Journal. "My passion is the work I do in the service of the voices struggling to be heard in the realms of social justice."
User Experience, graphic design, photography