Place, Purpose and Heritage in Sustainable Design

This coming Thursday, September 15th, students attending both sessions of Product Design 2 (DES 410) will discuss style, craftsmanship, value and tradition with designer Tom Hurford, Associate Lecturer at Nottingham Trent University, in the UK.
A Sense of Place: How Can Materials and Technology Strengthen Design Narratives and Improve Longevity of Output?
Increasingly buildings, spaces and artefacts are committed to end of life scenarios prior to when function and aesthetics would ordinarily dictate. This alarming cycle of consumption and waste presents both moral and environmental challenges to societies that perpetuate this approach. Drawing on experience within the industrial design industry, and more recently, the maintenance and restoration of architectural assets, this lecture posits the notion that material choice, source and technological innovations, can arm designers with a more meaningful narrative to help combat the throw-away culture of today.
Using examples ranging from a space-race inspired gas station, to the stately home of an English Duke, this lecture will explore how designers and craftsmen/women have created outcomes that not only reflect the time that they were produced, but also connect them to their environment through heritage, materials and aesthetics.         
About the Guest Speaker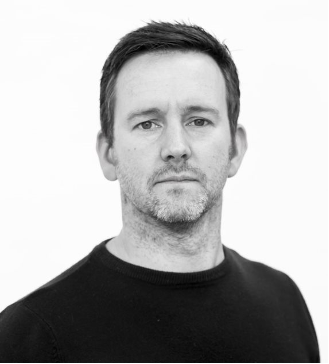 Tom Hurford holds an MST in the History of Design from the University of Oxford, a PGCE in Engineering from Sheffield Hallam University and a B.A(Hons) in Furniture and Product Design from Nottingham Trent University. Working as a lecturer across undergraduate courses in Product Design and Interior Architecture and Design at Nottingham Trent University, Tom contributes to both studio and contextual aspects of the curriculum and also supervisors final year dissertations. Presently Tom is engaged with research pertaining to how critical writing can underpin and improve creative output to help negate the production of goods that waste resources and conclude their life prematurely of when function and aesthetics would ordinarily dictate.
Away from University Tom is a practising designer/maker who specialises in high quality furniture working with names such as Heals of London and Laura Ashley, and the production of architectural joinery for heritage assets. Most recently, work has been completed for English Heritage and the Duke of Rutland's second seat, Haddon Hall, where Tom was previously employed as cabinet maker and joiner/carpenter (https://www.haddonhall.co.uk). A rigorous and informed approach to materials and their applications has led to approved contractor status for the Peak District National Park; this permits Tom to work collaboratively with conservation officers on buildings of historic significance within this protected area.
Demonstrating a commitment to preserving and teaching skills that are declining by championing material and technology innovations, Tom has recently been invited to join the Heritage Craft Association's board of trustees (https://heritagecrafts.org.uk/). This charitable body, led by HRH Prince Charles, aims to safeguard intangible craft skills that can neither be classed as art or heritage, through teaching, learning and promotion.