Professor Iselin inaugurates exhibitions in the bay area and becomes a member of the Explorers Club 2022 cohort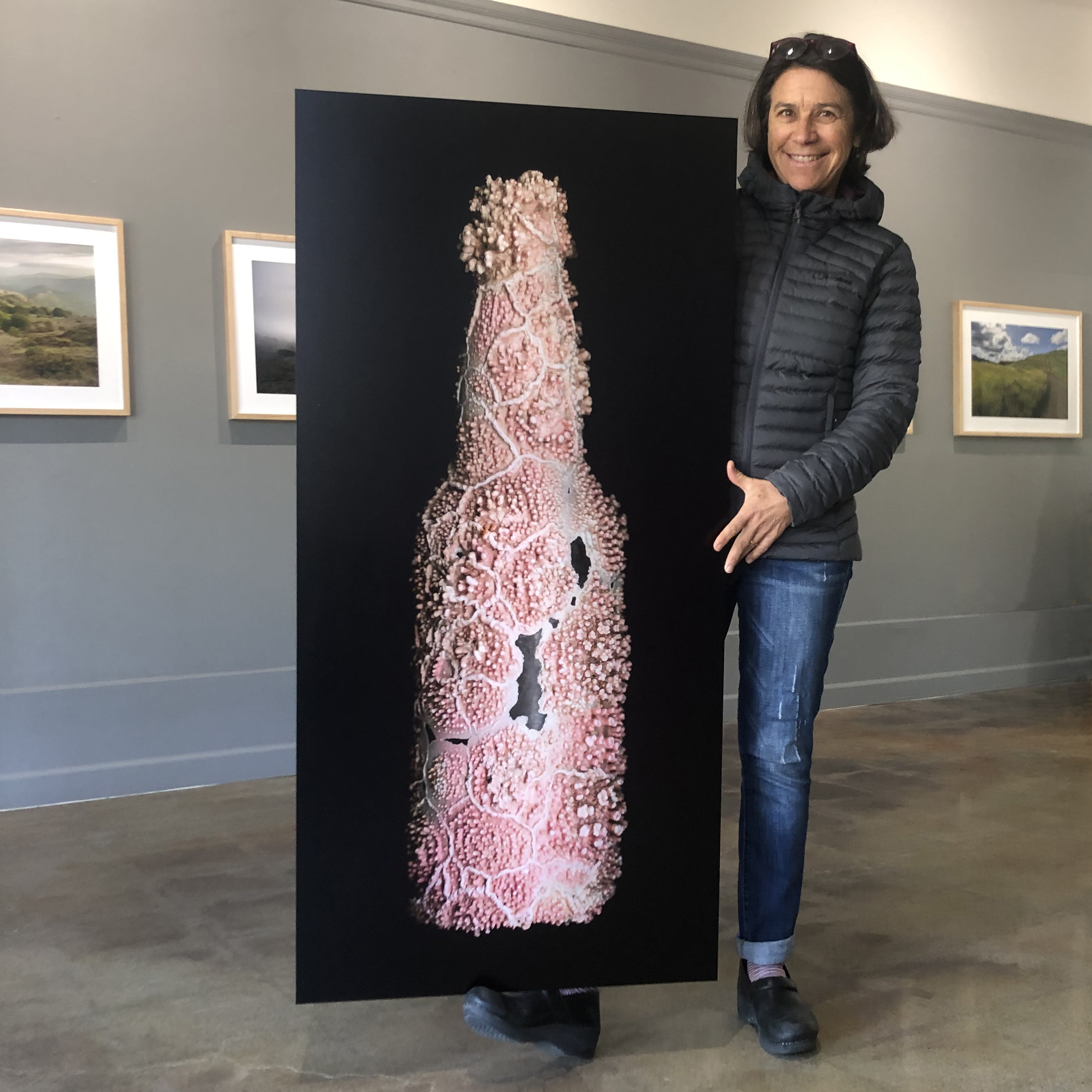 On May 15, 1 p.m., the Marin Art & Garden Center will open The Curious World of Seaweed, a reprisal of Professor Iselin's exhibition in Vancouver, BC. Large, fine-art prints, banners, and projections of seaweeds and kelps will activate The Studio at MAGC and bring us into that other flora, the marine algae of the oceans. The opening reception on Sunday, May 15, will be a celebration of spring, both in our gardens and in the oceans. A presentation and cyanotype workshop will accompany this exhibit, and all prints, such as this large-scale bottle of encrusting coralline algae on aluminum, are for sale.
On May 25, 5:30 p.m., Professor Iselin will inaugurate Kelp! at 836M Gallery, a six-month exhibit featuring five women artists focusing exclusively on bull kelp, the dominant kelp of the Northern California coastal waters. Kelp! is an exciting mix of sculpture, print, botanical artmaking, and bull kelp as a prime activator of light and space. Kelp! will be a nexus of art and science, with presentations and panels around kelp restoration accompanying the exhibition. Professor Iselin is the keynote speaker at the opening reception.
Additionally, the Explorers Club has announced the list of members for its 2022 class, being Professor Iselin one of the chosen members. The Explorers Club supports field research, exploration, and resource conversation.